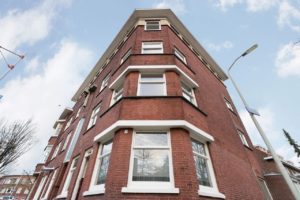 We are pretty sure that you are not yet familiar with the financial slang and numbers when it comes to buying a Dutch house. It can be a bit confrontational if you are a rookie. How much are you going to pay and how does the entire financial picture look like? Let's take it step-by-step. Transfer tax? Notary fees? Valuation costs? Appraisal? NHG?? Some examples of costs that you have to make in addition to the purchase price of the home. Investing your own money is inevitable in this housing market.
When buying a Dutch house, the purchase price of the house itself is the largest cost item. Nevertheless, you will have to deal with additional costs for the valuation, advice and the notary. Even with a home in the cheaper segment, the costs are quickly around €15.000. Usually you cannot co-finance this in your mortgage, so you have to invest yourself. We look at how much savings you need when buying a Dutch house in different price ranges.
You do need your own money when buying a house. When you buy an existing home, you have to deal with the 'buyer's costs' (k.k.). You, as a buyer, bear these costs. The amount is partly dependent on the purchase price of the house. Below you will find an overview of the different costs that play a role when buying a Dutch house.
Transfer tax
The amount of the tax is 2% on the purchase price if you buy the house as your main residence, otherwise the rate is 8%.
Notary fees
In the Netherlands we use the services of a civil law notary who works for both, the buyer and the seller. Costs for drawing up the mortgage deed, transfer deed and costs for registration at the Land Registry. (Registering the property in your name and having that information filed in the usual registers.) On average, the notary charges between €1.200 and €1.500 for this.
Appraisal
Mandatory with most mortgage lenders who require a registered appraisal one by an independent appraiser. On average, this costs €500-700.
Building inspection
In addition to the valuation report, some mortgage lenders also require a building inspection. On average, a building inspection costs on average €400.
Brokerage fee
When you have taken a buyer's agent in hand, you pay him a fixed percentage of the purchase price. On average, this is 1.5% of the purchase price.
Translator/Interpreter
When you don't speak fluent Dutch you are required by law to have a sworn Interpreter present during the transfer of deed. This is about €300 – €500 depending on your language requirements.
Bank guarantee costs
If you choose to have a bank guarantee this will cost you a fee. Usually this is 1% of the total amount. Example: If you like to have a guarantee of €30.000 then the fee is €300 you owe to the bank. And if your bank guarantee is part of the resolutive conditions, you have to arrange this guarantee within 2 weeks after signing the purchase contract.
Application from NHG
If you apply for NHG, you pay 0.7% of the purchase price.
Advice and brokerage costs with mortgage
You pay an average of €2,500 for this, although this depends a lot on the complexity.
The exception to the rule: Transfer tax for young home buyers expired
Since the beginning of this year, the transfer tax for new home buyers up to the age of 35 has expired. On a home of €275.00, this results in a saving of €5,500. This scheme runs until 2026 and you can use it once. However, there are rules and you must meet the conditions.
Buyer costs for four types of homes
Because the buyer's costs largely depend on the purchase price, the total cost varies per price category. Prices ranging from a basic starter apartment to a relatively expensive home. We also make a distinction between whether or not a National Mortgage Guarantee (NHG) is included and if a home is included as a rental property.
In Conclusion:
For example, you are buying a home for €500.000 that means that you are paying a additional €30.000 – €35.000 on top of the purchase price. You will soon need your own money, especially in this market. The maximum mortgage may not legally exceed 100% of the home value. Everything above that limit is for your own account.
Calculate whether you can actually buy the house you have in mind. Need help with this? We are here to help you. Reach out to us! Buying a Dutch house can be a daunting experience but with a buyer's agent on your side it should be a pleasant experience for everyone involved. A real estate deal is a good deal when everyone is happy!
Karola Grünenbaum, director Stark Real Estate